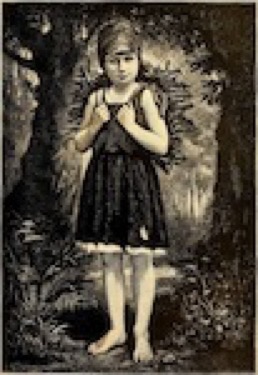 Credit: E. Hess
(Wikimedia Commons)



Searching for Individuality
The most difficult time in an adolescent's life is finding a sense of identity in a world governed by overwhelming adult influence. A teenager feels pressure from parents and teachers to establish a "self" not far from the norm established by family and school. If Dad loves football, his son is expected to enjoy the sport. If Mom is a nurse, her daughter is encouraged to join the profession with enthusiasm.

This is not the pattern that life usually takes. Self-discovery often leads to loss of approval from an authority figure, followed by rebellion and impulsive mistakes. The damage done—sometimes permanent—destroys relationships and even lives.

Childhood impressions are indelible ink on the canvas of the mind. The protagonist acts on past experiences and aspires to higher goals or remains within the confining social structure defined in youth. A teen emerges from a struggling, often poor background to form a conclusion, make a transition, or set a course of action.

A good story establishes a sense of identity within the developing mind of a young adult. Ideally, this realization leads to social integration, emotional stability, and finally, maturity.