September/10/2013 04:21 PM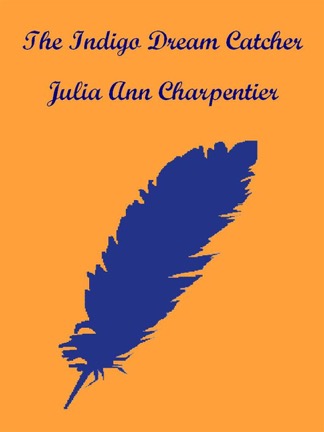 An unforgettable collection of short fiction,
THE INDIGO DREAM CATCHER
surpasses the ordinary and delves into the extraordinary experience of romantic, spiritual love. The realm of the human mind is a labyrinth of unexplored passageways. In a visionary world of time travel, extrasensory perception, and clairvoyance, where classical literature and commercial fiction meet, universal symbols merge with secret codes. This sacred place cannot be fathomed without honest passion and internal drive... dedicated to the reader who dares to look deeper than the mundane. This title is available for the
Amazon Kindle
and the
Barnes & Noble NOOK
.


Two essays on the development and marketing of women's fiction open this collection of four short stories and an unusual three-part novella.
Bernart de Ventadorn:

Celeste visits the ruins of the Castle of Ventadorn in France while researching the life of the famous troubadour Bernart. The haunting presence of his ghost manifests itself at a party in Chicago, leaving Celeste in pursuit of a mysterious man who may not exist... in this world.
Eclipse:

Crista meets an enigmatic stranger at a mid-December party for a costume designer in Chicago. Both remain in disguise throughout the event, and she never learns his name or place of employment. The following day she cannot forget him and realizes she has fallen in love with a man she will never find. A contemporary version of "Cinderella" with a supernatural element.
His Caress:

Catherine purchases a rundown 1920s bungalow that once belonged to an elite member of Hollywood society and finds the home's hidden treasure at the back of an attic... a suitcase filled with Rudolph Valentino's possessions. As she discovers its contents by day, she records her thoughts at night in a secret diary intended only for him and in her dreams forges a dangerous pathway to his soul.
Chasm in Time:

Cara removes herself from the clutches of an abductor by traveling into a time warp where the present no longer exists. In this safe, psychological realm, she communicates with a lover she has not seen in ten years by reliving the past. A damsel-in-distress tale with a telepathic twist.
The Indigo Dream Catcher:

After recovering from injuries sustained during the terrorist attack on the World Trade Center in 2001, Crystal is tormented by flashbacks. During treatment for post-traumatic stress syndrome, she receives an anonymous book of poetry in the mail and discovers it is an unexpected dream catcher. In three distinct stories, she travels to the Allegheny Mountains, Mojave Desert, and Horicon Marsh. As she reaches for her lover, a man presumed lost in the disaster, she realizes the director of the advertising agency that employed her as senior copywriter may not be dead.