Profile - Lorrie Otto: Healing the Earth for the Children
January/22/2021 08:45 PM Filed:
Profiles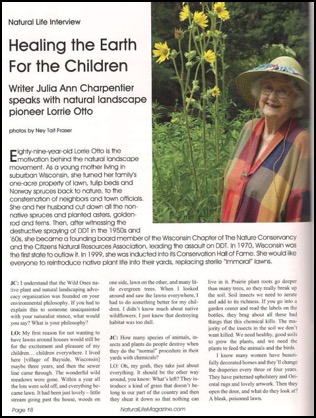 Natural landscape pioneer Lorrie Otto (1919-2010) witnessed the destructive spraying of DDT in the 1950s and '60s, then led the assault on this dangerous pesticide. Wisconsin was the first state to outlaw it in 1970, which led to a nationwide ban. Read my January-February 2009 interview with this remarkable environmentalist in
Natural Life
.