Literary Critique - Bartleby the Scrivener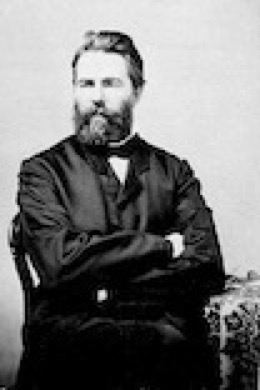 Photo Credit: Unknown
(Wikimedia Commons)



Despondency and Social Responsibility

Herman Melville raises the question of responsibility by creating an unusual character in "Bartleby the Scrivener." Bartleby lives at an attorney's office, yet refuses to do the simplest tasks when asked. The lawyer coaxes this funny man to cooperate, always failing. Yet the counselor cannot justify showing the obstinate fellow to the door.

Melville's subtle sense of humor teases the reader from every page, making his audience contemplate class differences and social rebellion without offending. The subject matter may be serious, but he presents it in an entertaining light. By the end of this ridiculous tale, Bartleby is in jail, receiving special treatment at the hands of his custodians. The lawyer visits him and offers support, but his attempts are tragically futile.

Overall, the lawyer's treatment of Bartleby is overly conscientious, perhaps exacerbating the man's problems. The attorney's indulgence of the scrivener's eccentricities is nothing that a contemporary employer could understand. When the story was published in 1853, Melville may have been emphasizing the need to find solutions for the downtrodden without making American social ills worse in goodhearted attempts to correct them.